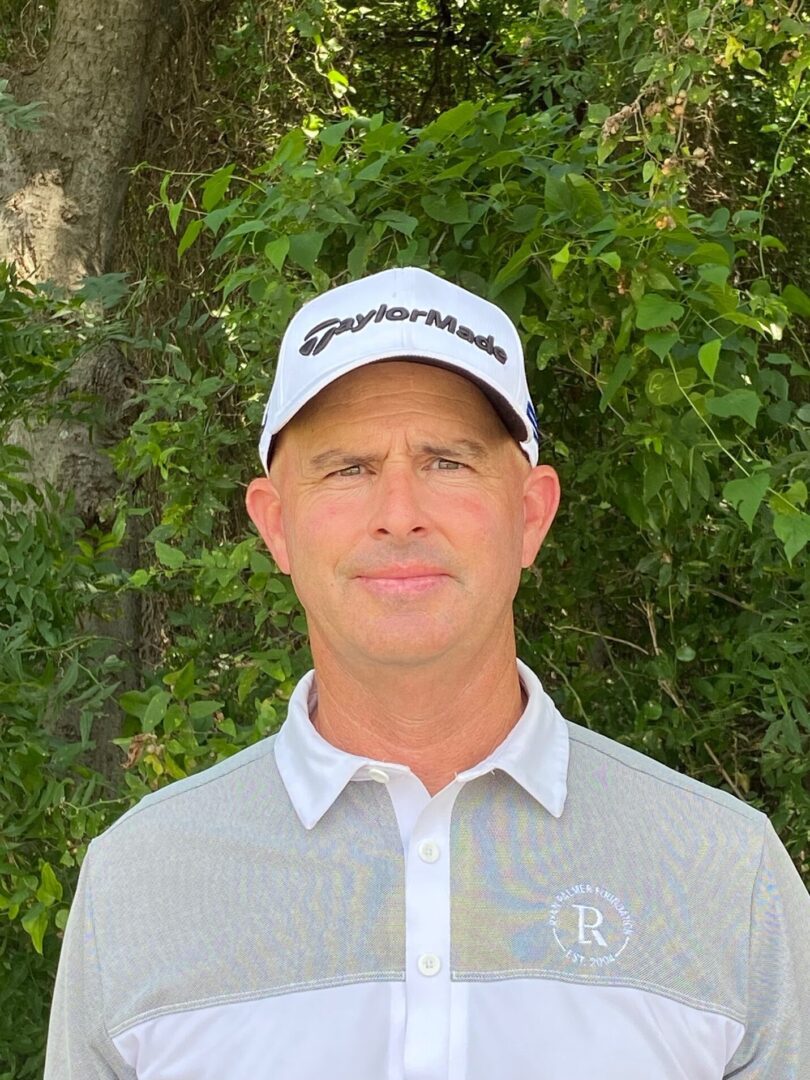 Jeff Fields is the Head Golf Coach at Hebron High School.  He will be starting his 24th year as a coach and teacher, 13th as a golf coach.  Fields was a head basketball coach for 8 years at Wellington and River Road High School, after one year at Canyon Randall he accepted the Head Boy's Golf Position.
"Golf has always been a passion of mine and the opportunity arose so it worked out well."
Fields coached 4 district championships and had two state qualifiers at Randall which he coached 9 players that went on to play at the collegiate level.
In 2018, Fields accepted the Head Golf Position at Northwest High School in Fort Worth.  "This was a huge leap of faith, my daughters were all playing competitively and seemed like the right time to move, said Fields
While at Northwest for three years (one year covid) the girls team won two district championships, one regional championship and two state appearances(first time in school history).
"Hebron has such a strong golf community, it has been such a great opportunity and look forward to growing the program….this is a Tradition unlike any other, to steal a quote from the Masters, said Fields.
Coach Fields is married to Aimee who is an RN at Bear Creek Surgical in Keller and has three daughters.  Jacee will be a freshman at Southern Miss and will bring his 2 other daughters, Avree(Senior) and Stalee(Freshman).
Fields is active in the North Texas Golf Coaches Association, works for the Texas Junior Golf Tour and is a Master Fitter for Taylormade (he has done that for 12 years).
Contact:fieldsjeff@lisd.net
Kurt Grawunder- Assistant Coach
Kurt Grawunder is a 1997 B.A. graduate of Angelo State University. He has been a teacher and coach for 22 years. Coach Grawunder has spent the past nine years teaching and coaching golf at St. Andrew's Episcopal School in Amarillo, TX. Kurt and his wife Steph have one daughter, Bennett, and three sons, Carson, Ryan and Gabe. "I am so excited to join Coach Fields and the Hebron High School golf program. I will work hard to help our players be successful, both on and off the course. I am looking forward to the 2021-22 season!"
Contact: grawunderk@lisd.net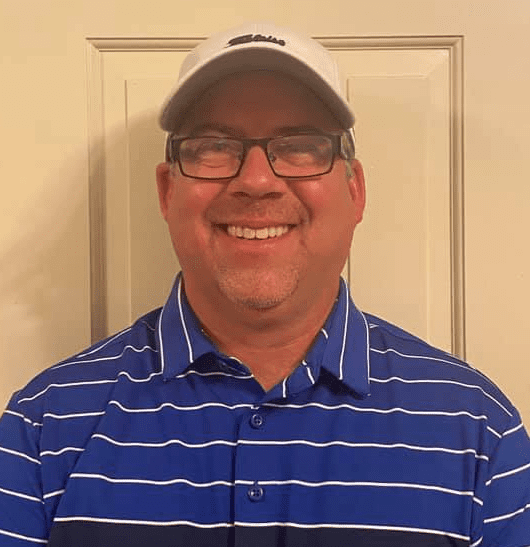 2021-2022 Hebron Girls Varsity I & Varsity II Teams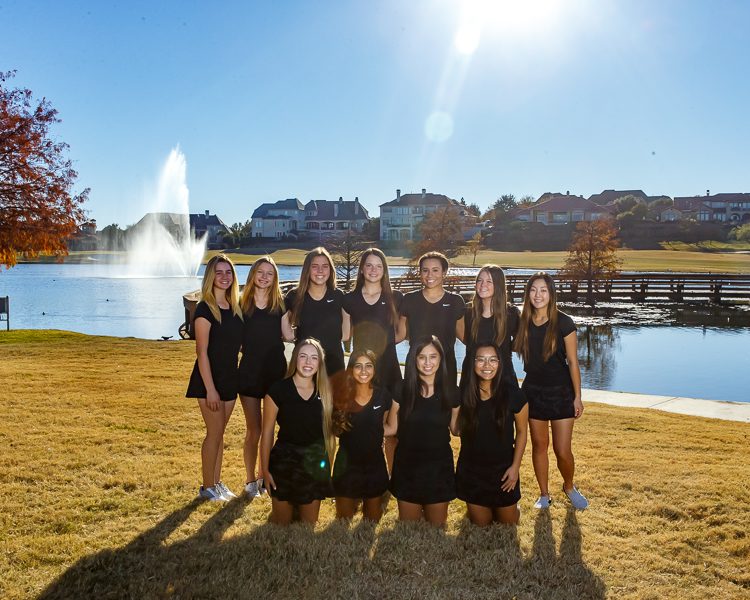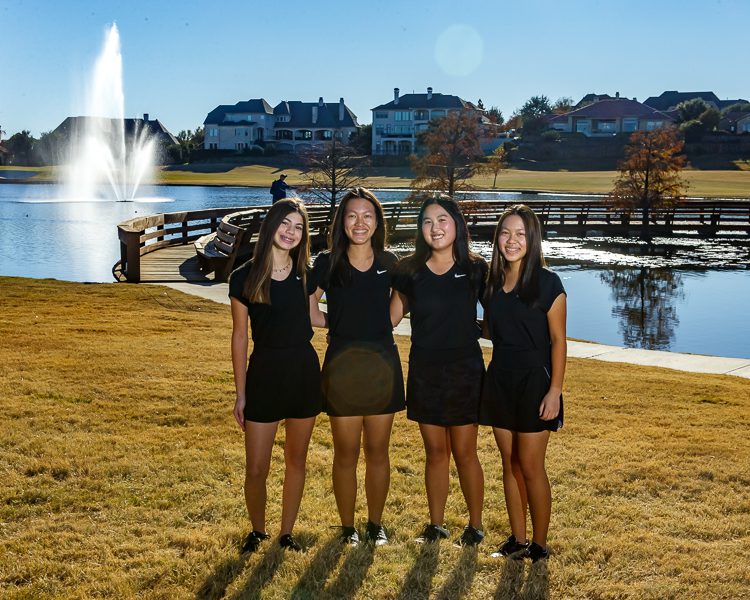 2021-2022 Hebron Girls JV Team
2021-2022 Hebron Boys Varsity I & Varsity II Teams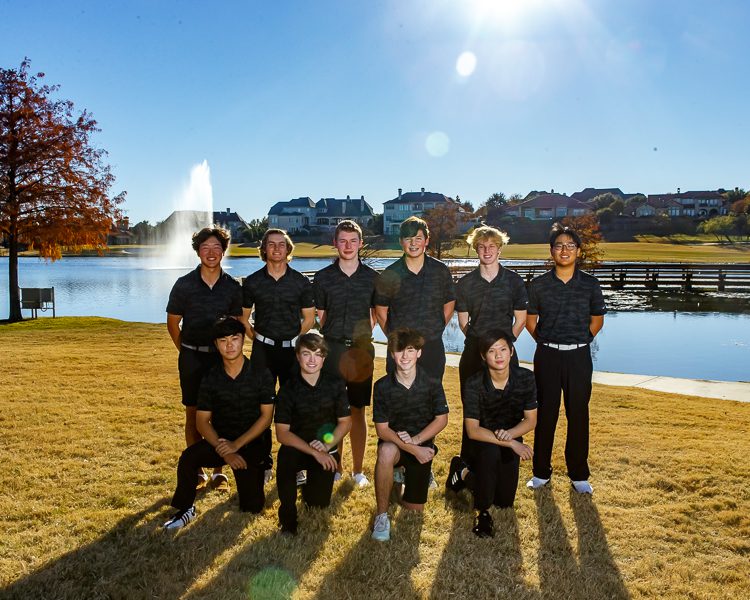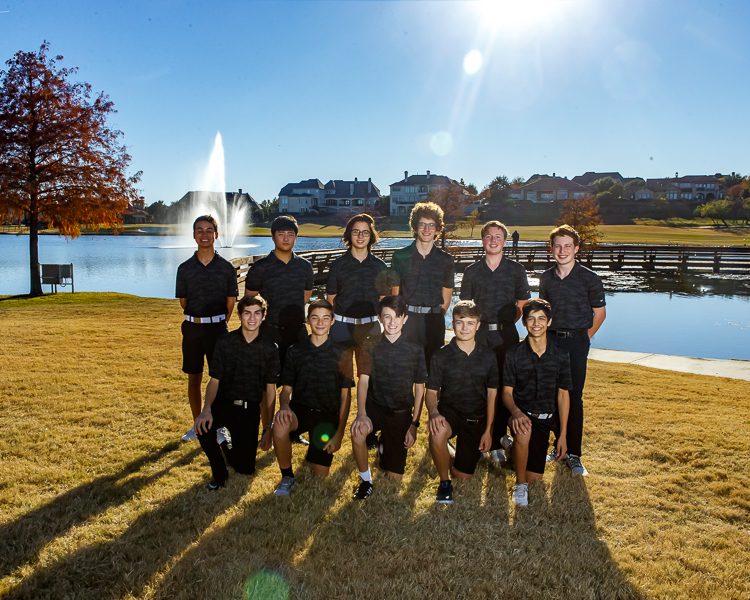 2021-2022 Hebron Boys JV Team
Hebron High School Golf History
'20-21- 6A- VG Girls UIL Texas State Champions- Team: Symran Shah, Sam Straight, Morgan Horrell, Estelle Seon and Gracie Tribolet
'20-21- 6A- VG Regional Runner Up- Symran Shah
'20-21- 6A- VG Regional 3rd Place-Team: Symran Shah, Morgan Horrell, Sam Straight, Estelle Seon, Gracie Tribolet
'20-21- 6A- Boys District Advance- Greg Seo
'20-21- 6A- Girls District Champion- Estelle Seon
'20-21- 6A- VG District Champions-Team: Estelle Seon, Symran Shah, Gracie Tribolet, Sam Straight, Morgan Horrell
'20-21 - 6A- JVG District Champion- Natalie Nguyen
'20-21- 6A JVG District Champions- Team: Natalie Nguyen, Avery Nguyen, Emma Sayre, Morgan Nguyen
'18-19- 6A- VB State - 10th Place
'18-19- 6A- VB District and Regional Champions
'18-19- 6A- Girls District Champion- Symran Shah
'18-19- 6A- Boys District Champion- Greg Seo
'18-19- 6A- Boys Regional Champion- Jun Park
'17-18- 6A- State 3rd Place- Jennie Park
'17-18- 6A- Girls Regionals 2nd Place- Jennie Park
'17-18- 6A- Girls District 2nd Place- Jennie Park
'16-'17- 6A State 6th Place-- Team: Serena Shah, Jennie Park, Mya Tsu, Reagan Staab, Grace Cho
'16-'17- 6A Regional 3rd Place- Team: Serena Shah, Jennie Park, Mya Tsu, Reagan Staab, Grace Cho
'16-'17- 6A- Girls District Champs- Team: Serena Shah, Jennie Park, Mya Tsu, Reagan Staab, Grace Cho
'15-'16 - 6A - Girls State - 3rd - Jennie Park
'15-'16 - 6A - Girls State - 6th - Team: Jordan Green (C), Ashley Walden, Serena Shah, Jennie Park, Mya Tsu
'15-'16 - 6A - Boys State - Steven Fabik (C)
'15-'16 - 6A - Girls Regionals - Champion - Serena Shah
'15-'16 - 6A - Girls Regionals - 3rd - Team: Jordan Green (C), Ashley Walden, Serena Shah, Jennie Park, Mya Tsu
'15-'16 - 6A - Boys Regionals - Advance - Steven Fabik (C)
'15-'16 - 6A - Girls District - Runner-up - Team: Jordan Green (C), Ashley Walden, Serena Shah, Jennie Park, Mya Tsu
'15-'16 - 6A - Boys District - Advance - Steven Fabik (C)
'14-'15 - 6A - Boys District Champion - Steven Fabik
'13-'14 - 5A - Girls Regionals - 13th - Team: Jordan Green (C), Shannon Callen (C), Esther Cha, Ashley Walden, Lauren Jansen
'13-'14 - 5A - Boys Regionals - Steven Fabik
'13-'14 - 5A - Girls District Runner-up - Team: Jordan Green (C), Shannon Callen (C), Esther Cha, Ashley Walden, Lauren Jansen
'13-'14 - 5A - Boys District Champion - Steven Fabik
'04-'05 - 4A - STATE CHAMPION - SANG YE
'04-'05 - 4A - Boys District Runner-up
'04-'05 - 4A - Girls District Champions
'03-'04 - 4A - Girls District Champions
'03-'04 - 4A - Boys Regional Champions
'03-'04 - 4A - District Champions
'02-'03 - 4A - Regional Champions
'02-'03 - 4A - District Champions
'01-'02 - 4A - District Champions
'00-'01 - 4A - District Champions
Collegiate Golf Commitments
| Class | Player | College |
| --- | --- | --- |
| 2022 | Nina Gudgeon | West Palm Beach Atlantic University |
| 2022 | Morgan Horrell | Howard University |
| 2022 | Symran Shah | Southern Methodist University |
| 2021 | Gracie Tribolet | Drake University |
| 2021 | Colby Beaman | Blinn College |
| 2021 | Greg Seo | Manhattan College |
| 2020 | Luke Lowetz | Mary Hardin - Baylor |
| 2020 | Jun Park | Manhattan College - New York |
| 2019 | Jennie Park | Texas Christian University |
| 2019 | Cristian Cardiel | Kansas Central Christian College |
| 2019 | Derek Hamilton | Dominican University of California |
| 2018 | Serena Shah | Southern Methodist University |
| 2017 | Ashley Walden | Centenary College of Louisiana |
| 2017 | Steven Fabik | SFA |
| 2016 | Tyler Riordan | Southwestern University |
| 2015 | Eric Seutter | Bethany College - Kansas |
| 2015 | Piran Adi | SMU |